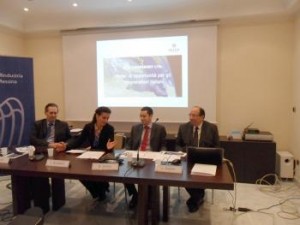 David Zahra, partner at Camilleri de Marco & Zahra Advocates, has participated in an event organised by Confindustria Messina and MiscoAdvisory on 29 March 2012 in Messina entitled "Malta: un Paese europeo e le sue opportunità" ("Malta: the opportunities it offers as a European country").
The presentation highlighted relations with Italy and the vast opportunities for Italian collaboration in various sectors such as construction, renewable energy, insurance, biotechnology, food products, plant products and tourism.
David Zahra spoke about the Maltese fiscal system by highlighting that Malta has signed 60 agreements with many countries to avoid double taxation. He also described the incentives aimed at attracting foreign investors in full compliance with EU and OECD requirements.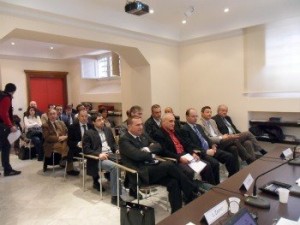 Other speakers included Adele Vermiglio (Managing Director of MiscoAdvisory), Joseph F.X. Zahra (founding partner and Managing Director of Market Intelligence Services Co Ltd (MISCO) and director of MiscoAdvisory), Lawrence Zammit (Chairman of Grand Harbour Marina, Vilhena Funds Sicav plc, and director of MISCO) and Ivo Blandina (President of Confindustria Messina).
Camilleri de Marco & Zahra Advocates is the associated law firm of MiscoAdvisory. MiscoAdvisory is a joint venture between MISCO (Malta) and Studio Vermiglio (Messina).
Confindustria Messina is planning a trade mission to Malta in the near future.