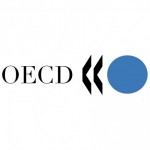 Malta has ratified the Council of Europe/OECD Convention on Mutual Administrative Assistance in Tax Matters.
The Convention is a free-standing multilateral agreement designed to promote international co-operation for a better operation of national tax laws, while respecting the fundamental rights of taxpayers. The Convention provides for all possible forms of administrative co-operation between the parties in the assessment and collection of taxes, in particular with a view to combating tax avoidance and evasion.
39 countries have signed the Convention, including emerging and developing economies.
Malta's signing of the Convention gives the jurisdiction more credibility in the current international scenario where transparency and exchange of information on tax matters is concerned.
The Convention is also expected to be beneficial to Malta in the ongoing review by the OECD Global Forum on Transparency and Exchange of Information for Tax Purposes. Although Malta is already placed on the OECD's white list, it also serves to elevate Malta to white list status with jurisdictions that have already signed to it.
Such status is important in Malta's efforts to continue attracting further direct investment.
Click here to read the Government of Malta's press release on the subject.