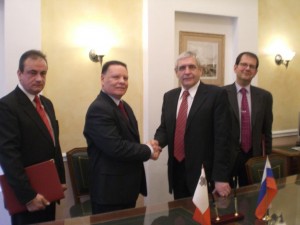 Malta and the Russian Federation have signed an 'Agreement for the Avoidance of Double Taxation and the Prevention of Fiscal Evasion with respect to Taxes on Income, and a related Protocol'.
The agreement was signed on 24 April 2013 at the Ministry of Finance of the Russian Federation in Moscow.
In a statement, the Government of Malta remarked that the DTA reflected Malta's commitment to attract foreign direct investment to Malta and facilitate and enhance further trade and investment in both countries to the economic benefit of both parties.