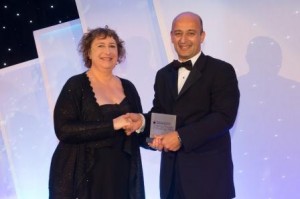 Malta has been awarded "most favoured domicile in Europe" in the Hedge Fund Service Provider rankings 2013 by Hedge Fund Review, a reputable publication for the alternative investment industry.
Malta rose to first place from third place in 2012.
The online vote was open to  individuals from single-manager hedge funds or FoHF organisations and investors, such as family offices, pension funds, sovereign wealth funds, insurance companies and asset allocators.
Mr Kenneth Farrugia, Chairman of FinanceMalta and the person receiving this award in the name of Malta's international financial services centre, stated that this award "is in essence a reflection of the critical success factors that have underpinned our value proposition over the past years primarily driven by the presence of a steadfast legal and regulatory framework, an accessible and pro-business regulatory body, a highly developed operational infrastructure and above all the presence of a 'can-do' mind-set in the industry".
Click here to read FinanceMalta's press statement.