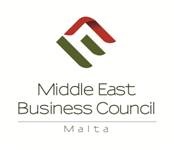 The Middle East Business Council within the Malta Chamber of Commerce, Enterpise and Industry  is organising an event on the occasion of the visit to Malta of H.E. Mr Hamad Buamin, President and CEO of the Dubai Chamber of Commerce and Industry.
The event is targeted at all those who are interested in doing business in the Middle East.
A Q&A session and a networking reception will follow the Dubai Chamber's President's speech on "Dubai – Racing Ahead: A Modern Model for Economic Development in the Region".
A €10 attendance fee for non-members of the Malta Chamber is applicable. Should you be interested in attending kindly contact Mr Lina El-Nahhal on 00356 22 03 23 05 or e-mail lina.el-nahhal@maltachamber.org