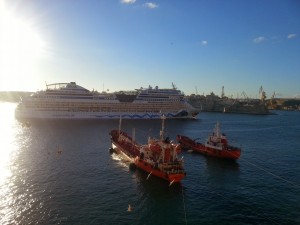 Transport Malta has announced that Malta's ship registry has grown by 13.6%.
As a result, Malta is now the largest merchant flag in the European Union and the seventh worldwide.
Over the past year there has also been a growth of 18.1% in super yacht registration, with a total of 398 super yachts registered under the Maltese flag at the end of the year 2013.
Malta has also continued to strengthen and develop its position on the White List of the Paris and Tokyo Memoranda of Understanding on the Port State Control which concentrates on harmonising inspections on foreign flagged ships when calling at respective ports in order to enhance safety and protection of marine environment.