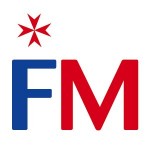 David Zahra has been invited to be part of the panel discussion on "Islamic Finance: How plausible is it for Malta?" as part of FinanceMalta's programme for its 8th Annual Conference to be held on 21 May 2015 at the Grand Master Suite, Hilton Malta. The panel discussion will be moderated by Reuben Buttigieg (President, World Islamic Finance Institute) and will also include Sohail Zubairi (CEO, Dar Al Sharia) and Adil Hussain (Partner, Clyde & Co).
The FinanceMalta Annual Conference has now become the most important financial services experience in Malta. This year's conference is entitled "Malta's Financial Services Industry: Building on Success, Reaching New Horizons" and is expected to be the biggest ever with over 250 local and foreign delegates attending. Distinguished foreign and local speakers include Bryane Michael (Oxford University and Hong Kong University), Mr. Fabrice Demarigny (Chairman, European Capital Markets Institute, Brussels) and Mr. Douglas Goldstein (President of Profile Investment Services Ltd, Israel).
More information on the Annual Conference programme may be accessed here.