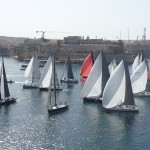 The Government of Malta has recently issued Legal Notice 225 of 2015 which brings into force amendments to the Highly Qualified Persons Rules.
The Highly Qualified Person Rules apply a beneficial tax rate of 15%, on employment income derived in respect of work or duties carried out in Malta, to individuals holding a senior position with companies licensed or recognized by the Malta Financial Services Authority or the Lotteries and Gaming Authority or companies which hold an Air Operators' Certificate.
EEA and Swiss nationals are now eligible, upon application, for a one-time extension of five (5) years to their qualifying period, subject to the continued adherence to the other provisions of these rules. This extension is not available to any person who was resident in Malta prior to the 1 January 2008.
Click here to read more about the Highly Qualified Persons Rules.