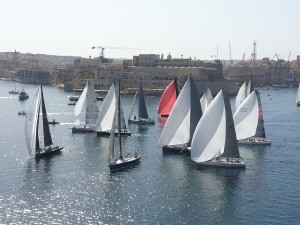 Transport Malta's annual report, published in January 2015, stated that as at the end of December 2014, the number of ships registered under the Merchant Shipping Act stood at 6,667 for a total gross tonnage of 57.9 million.
This result continues to consolidate Malta's position as the largest European ship register and one of the ten largest registers in the world, in terms of gross tonnage.
A positive result may also be seen in the registration of superyachts under the Malta flag. Last year Malta registered an increase of 13.6% over the results achieved and reported in 2013, in the registration of superyachts over 24m in length flying the Malta flag.
Earlier this month, in the House of Representatives, the Minister for Transport reported that 7,109 merchant vessels were registered by the Merchant Shipping Directorate as at the end of August 2015, for a total gross tonnage of 62 million. This results in an estimated 6.2% increase from last year's reported total amount of registrations.
This confirms that Malta's maritime and shipping reputation as a key player in the industry is going from strength to strength continuing to attract investment to our shores.
Moreover, in an effort to assist the maritime sector in Malta and, thus, ensuring that our interests and reputation are sustained and safeguarded, the industry has established the Malta Maritime Forum, which will be organising its first meeting on the 27 October 2015.