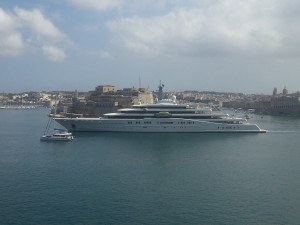 Malta's credit rating has recently been upgraded by Standard & Poor's from an already positive 'BBB+' to an 'A-' by, arguably, the world's foremost credit rating agency.
The agency effected the upgrade to reflect Malta's improved credit metrics, with the highlights being Malta's strong real GDP growth, deficits below 1 per cent for the 2016-19 period, and durable current account surpluses. The Maltese economy is also projected to continue growing by an average of 3% a year until, at least, 2019.
Standard and Poor's noted that Malta's economy will have outgrown its level in 2009 by more than 25% by the end of 2016, and it was noted that Malta's economic growth is a reflection of "a genuine expansion of the domestic economy's capital base"; a fact which bodes very well for Malta's long-term stability and continued economic development.
Another positive note was the recognition of Malta's continuously expanding workforce, with this being driven not only by an influx of foreign workers but also through an increase in working women, with the percentage of working age women in employment now standing at 54% – a huge leap from the 36% approximately a decade ago.
This positive review of Malta's economic prospects is especially commendable given it comes at a time when the European and global economy is at a somewhat delicate juncture due to the economic fallout from Brexit.
Malta is predicted by Standard and Poor's to come through the sensitive post-Brexit period strongly, with the vibrant and ever-growing Maltese economy being capable of containing any negative effects from Brexit, and the local tourism sector easily capable of filling an eventual gap in UK arrivals with tourists from other markets.
The momentum gathered by the Maltese economy was never in doubt, but the timing of this upgrade by Standard and Poor's comes as a welcome confirmation that Malta will not only survive in the post-Brexit economic environment, but will continue to thrive in the medium and long-term.