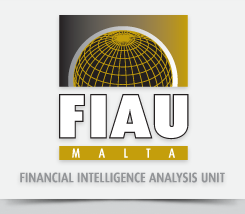 By virtue of Legal Notice 372 of 2017, the Fourth Anti-Money Laundering Directive (Directive 2015/849) has been fully transposed into Maltese law, by means of the Money Laundering and Funding of Terrorism Regulations, 2017 ("PMLFTR 2017").
These regulations have repealed and replaced their previous 2008 incarnation with effect from 1 January 2018.
The new regulations have introduced a greater emphasis on a risk-based approach to fulfilling anti-money laundering and countering the funding of terrorism ("AML/CFT") obligations, particularly in the way they tackle customer due diligence requirements.
Following the introduction of PMLFTR 2017, subject persons are to apply customer due diligence requirements on a risk-sensitive basis, with additional or reduced requirements based on the circumstances of the business relationship with the client. While this was already possible under the previous regime, a discretionary risk-based approach is to become the main approach taken by subject-persons in the fulfilment of their AML/CFT obligations.
This will allow the subject-person greater discretion and flexibility in addressing the specific AML/CFT risks being presented by a particular client or transaction, and is intended to reduce red tape where typical AML/CFT procedures may be excessive and unnecessary, while ensuring that high standards of due diligence are maintained wherever the risks at hand make this expedient.
One should also note that the Maltese Financial Intelligence Analysis Unit ("FIAU") diligently carried out an inherent risk analysis exercise during the course of 2017, wherein with the cooperation of subject persons including David Zahra & Associates Advocates, data relevant to the current practical state of Maltese due diligence procedures was collected and analysed, so as to ensure the most appropriate and effective transposition of the EU Directive.
The FIAU is also duly working on a revision of the Implementing Procedures which will guide subject-persons through the practical implementation of the new regulations, which is expected to be published in early 2018. Throughout the interim period, the FIAU will not insist on the strict observance of the old or new laws, but is expecting subject persons to follow the spirit of the new regulations in carrying out their AML/CFT obligations based on a reasonable risk-based approach which treads the line between vigilance and enthusiasm.