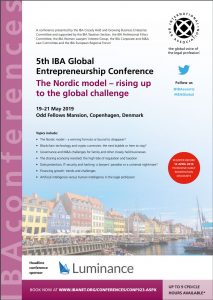 Krista Ellul recently represented David Zahra & Associates Advocates at the 5th IBA Global Entrepreneurship Conference held in Copenhagen, Denmark, between 19 and 21 May 2019.
Krista Ellul was one of the key speakers in a panel discussion entitled "Blockchain technology and cryptocurrencies: the next bubble or here to stay?", and contributed to the panel discussion by explaining the merits of blockchain regulation to an audience of legal professionals from various jurisdictions.
Krista Ellul provided a comparative analysis of the various different kinds of European regulation in the field of blockchain and fintech, before reviewing the Maltese approach to regulating these innovative technological developments, and then discussing how blockchain technology may impact the legal sector in the years to come through innovations such as smart contracts.
Other panels and topics of discussion mentioned throughout the conference touched upon data protection, artificial intelligence and machine learning, as well as regulatory and taxation issues for start-ups in the sharing economy.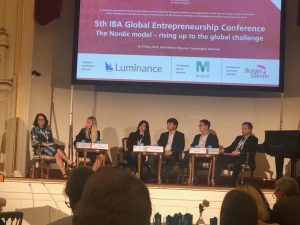 The event was, as expected, a thorough success, and the considerable positive feedback received by DZ&A with regard to its involvement in the event and Krista Ellul's contributions certainly bodes well for the future of international blockchain regulation.