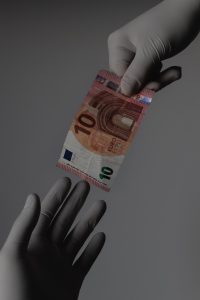 In wake of the heavy financial burden placed throughout by COVID-19, the Malta Development Bank has brought into effect the MDB COVID-19 Guarantee Scheme (CGS) which forms part of the of Government's COVID19 Response Support Programme.
The Government is providing financial assistance in the form of a guarantee fund to the tune of €350 million which will serve to guarantee loans for businesses facing cash flow disruptions to meet new working capital requirements.
As the guarantee fund forms part of the CGS, loans are accessible to commercial banks accredited by the MDB.
Information Necessary for Businesses
1. Loan Features
Maximum Individual Loan Amounts
The loans shall be given at maximum amount of:
(i) €2 million for small and medium-sized enterprises (SMEs); and
(ii) €5 million for large enterprises.
Any amount which is higher than €2 million but limited to a maximum of €4 million for SMEs; and any amount which is higher than €5 million but limited to a maximum of €8 million for large enterprises, require the prior ad-hoc approval of MDB.?
The loans are on the proviso that such amounts do not exceed:
– Double of the annual wage bill of the beneficiary; OR
– 25% of total turnover of the beneficiary in 2019
– a higher amount, subject to appropriate justification and self-certification, to cover the liquidity needs of SMEs for the coming 18 months and of large enterprises for the coming 12 months.
 Interest Rate
The interest rate shall be determined by the commercial bank, however commercial banks are bound to provide an interest rate reduction to beneficiaries of at least one percentage point on the average lending rate as compared to similar facilities prior to the introduction of the guarantee scheme.
Term
The term of the loan shall be for a minimum term of 18 months to a maximum term of 48 months. Subject to additional terms and conditions the term can increase to 72 months.
It is to be understood that loan terms longer than 72 months will not be covered by the CGS.
Moratorium
There shall be a minimum period of 6 months with the possibility to extend to one year on a case-by-case basis. This moratorium applies both in the case of interest and in the case of capital repayments.
2. Eligibility
Eligible Costs included in Working Capital
The intention behind the CSG is to cover new working capital loans and therefore the costs under these loans which are eligible mainly include (but are not limited to):
– Salaries of employees, including social and health security payments;
– Lease of establishment, including rental costs, energy and water bills, fuel etc.
– Unpaid invoices due to a decrease in business revenues in respect of working capital and other similar commitments and in respect of investment expenditures provided that investment expenditures only qualify under the Scheme if they were contracted for prior to the approval of this Scheme by the Commission
– Acquisition of material and stock for continuation of business.
– Expenses directly related to contracts which were cancelled or postponed because of the COVID-19 outbreak excluding penalties and other liabilities incurred due to non-performance of contracts
– Maintenance costs
It should be made clear that the CGS shall not cover restructuring or rescheduling of existing facilities. ?
Eligible Beneficiaries
The CGS will cover all business undertakings established and operating in Malta:
(a) SMEs: up to 250 employees; and
(b) large enterprises: employment exceeding 250.?
3. Where to Apply for a Loan
In order to avail yourself of the facilities covered by the MDB's CGS you should contact any one of the accredited banks to enquire on their eligibility and other information on the CGS. The first accredited banks are expected to be announced shortly
Further, the MDB will soon be uploading a FAQ section to provide more information and clarifications on the CGS.