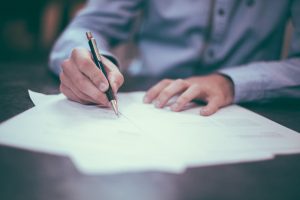 Following the implementation of Act No. XXXI of 2020 (the "Amendments"), the Companies Act (Cap 387 of the laws of Malta) (the "Act") has undergone several amendments in relation to the disqualification of directors.
Prior to the Amendments, the grounds for disqualification of a director were limited to interdiction, incapacitation, minors (if not emancipated), a disqualification order or the conviction of crimes affecting public trust, theft, fraud or of knowingly receiving property obtained by theft or fraud. The latter has been taken a step further by virtue of the Amendments, which stipulate that upon conviction of the following crimes one is to be disqualified as a director:
| | |
| --- | --- |
| | Duration of imprisonment for the crime convicted |
| Perpetually | Life imprisonment |
| Fifteen (15) years | Between twenty-five (25) and thirty (30) years |
| Ten (10) years | Between ten (10) and twenty-five (25) years |
| Eight (8) years | Between five (5) and ten (10) years |
| Five (5) years | Between four (4) and ten (10) years |
| Three (3) years | Less than four (4) years |
Apart from the afore-mentioned grounds, the Amendments created an additional ground for disqualification. This may be exercised by the Registrar in view of a proposed commercial partnership or existing company, if such person has breached the provisions of the Act on three (3) occasions within a period of two (2) years, whilst acting in the position of director or company secretary in a Maltese company.
Any person wishing to contest such restriction may bring an application before the Civil Court (Commercial Section) against the Registrar, requesting the removal of the restriction.
Furthermore, the Amendments added a subsequent ground for disqualification order by the court. This ground may be invoked when during the period in which a person acted as a director, such person breached the provisions of the Act for three (3) times within a period of two (2) years from the day on which the first breach occurred.