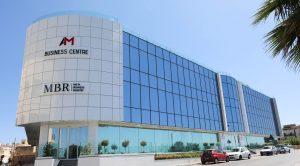 Public limited liability companies which could not hold their annual general meeting due to the restrictions in place during the COVID-19 pandemic may apply for an extension of the time period by which they are to hold their meeting.
The Companies Act (Public Companies – Annual General Meetings) Regulations, 2020, published on 10 July 2020, is therefore only applicable to those public companies whose annual general meeting fell due during the pandemic, and which have more than 6 shareholders.
The time period of 15 months within which a company shall hold its annual general meeting, as indicated in the Companies Act, may be extended by 5 months.
In addition, the period for the laying and approval of accounts has also been extended by 5 months.
Consequently, the 42 day period indicated in Article 183 of the Companies Act, applicable to the time by which company directors shall deliver copies of accounts to the Registrar, shall start to run after the lapse of the aforementioned period for the laying and approval of accounts as extended.
Pursuant to Regulation 5 of the said Regulations, both annual and extraordinary general meetings may be validly held remotely.
In accordance with the procedure outlined in the Regulations, the shareholders may only appoint the Chairman of the meeting as proxy.
The procedural rules provide that the notice convening the meeting shall include an invitation to the shareholders to ask questions. Moreover, the shareholders shall be allowed to submit their questions up to 48 hours prior to the meeting. For which, an answer shall be provided within 48 hours from the termination of the meeting.
Finally, it shall be noted that any company choosing to avail of the extensions granted in the Regulations shall submit the relevant notice to the Registrar. Companies in default of notification shall incur a penalty of €500.