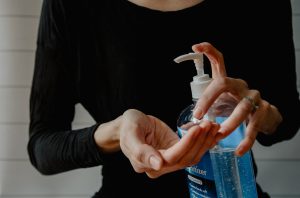 COVID-19, a pandemic as classified by the World Health Organisation, has impacted Malta in a critical manner. In the wake of the accelerated spread of the Coronavirus, COVID-19, and the unprecedent measures being taken to arrest the spread of the virus, employers are facing a myriad of challenging practical and legal questions on a daily basis.
This information sheet aims to address a number of the implications of COVID-19 from an employment point of view.
Employer Obligations
– Employers are bound to respect and abide by all Government (and Superintendent of Public Health) directives and recommendations that are being issued on a continuous basis. Employers are bound to cater for and adapt their working structures and environments to suit all the necessary measures (including Department of Public Health notices) which are being in put in place. The importance of remaining vigilant and informed of any new measure issued by the government cannot be overstated.
– A legal obligation which is pertinent to discuss in light of COVID-19 is that of health and safety of employees. Employers are to be reminded that they are legally obliged to ensure that adequate health and safety measures are applied at the workplace; a principle that is enshrined in the Occupational Health and Safety Authority Act. The Act makes it a duty of employers to be responsible for all matters related to the health and safety of their employees. Employers must critically assess who (apart from vulnerable persons) may be severely affected by the work being carried out for such employer due to these unforeseen circumstances whilst making sure that they are in line with their legal obligations under the several health and safety laws.
Employment – Policies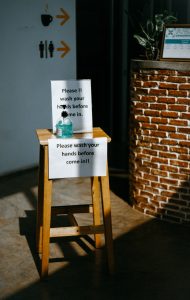 Employers would be well advised that from a legal point of view one of the most effective and efficient ways through which employers may tackle the various considerations due to this extraordinary situation is through the implementation of a COVID-19 Workplace Policy. Policies serve as an effective tool to reinforce and clarify the standards expected of employees whilst simultaneously aiding employers to manage employees effectively. Whilst the policy will provide the skeleton to measures the employer will be taking to handle the situation, the body of the work is through reflecting in practice all that is included in the policy.
The policy may include within it an array of different clauses such as those which relate to working from home (this may regulate all aspects of procedure and work environment which is carried out at home), special leave entitlement (for example the inclusion of quarantine leave – as discussed further down below), data protection (for example data protection implications in light of an employee's latest travel arrangements), confidentiality (for example measures on the keeping data confidential whilst working from home), health and safety procedures (for example measures on how employees should wash their hands and/or the use of sanitizers) and others as is necessary for your work place.
Due to the current circumstances wherein a considerable number of employees are now working from home, special attention must be given to the Work from Home Policy. Employers would be far better suited if this policy is implemented. Some of the following considerations (amongst others) may be drafted into this policy:
• Employees are to be made well aware that they are expected to deliver all work outcomes.
• Employees are obliged to maintain a safe workspace that is free from disruptions and distractions.
• Employees should be made well aware that working from public spaces should be avoided.
• Employees are to understand that good communication is an essential part of any successful home working arrangement.
• Employers may wish to include measures which attempt to combat cybersecurity issues.
On the subject of working from home, employers should note that the Government through guidelines issued by the Malta Enterprise has undertaken a process to provide financial support to employers who undertake to implement employees' teleworking arrangements. In this respect, employers who invest in technology which would allow them to enter into teleworking agreements might be eligible for a support cash grant of up to €500 per teleworking agreement and up to a maximum of €4,000 per undertaking. In order to be eligible the employer must provide an explanation as to how the teleworking procedures are going to be implemented, the employer must also enter into a signed teleworking agreement commencing not earlier than 1st March 2020 and the employer must declare that there were no teleworking arrangements in place within the period of twelve (12) months.
Employment – Leave Entitlement Considerations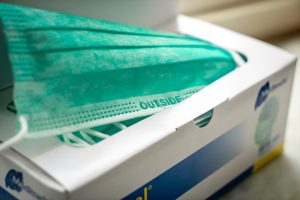 Employers are facing a number of different challenges with regards to their employee's leave entitlement. Employers are to keep in mind the following leave entitlements in light of the COVID-19 pandemic:
Quarantine leave
Where an employee is legally obliged to abide by a quarantine order confining the employee to a certain area or to certain premises as determined by the Superintendent of Public Health under the Public Health Act or by any public authority under any other law that employee shall now be entitled to quarantine leave – that is leave without the loss of wages. Employers should note that quarantine leave shall be applicable for any period of quarantine as may be determined by the Superintendent of Public Health.
Urgent Family Leave
During these turbulent times, it may be the case that employees are faced with a medical situation within their immediate family which is beyond their control and for which they require time off from their employment. Employers should note that employees are entitled to the statutory Urgent Family Leave which is time off from work on grounds of force majeure for urgent family reasons in cases of sickness or accident making the immediate presence of the employee indispensable. The employee is entitled to a minimum total of fifteen hours with pay per year. Family shall mean immediate family which means the husband, wife and married or unmarried children, as well as family relations up to the first degree, and whether living in the same household or not and persons having legal custody of a child
Parental Leave
Employees might face a situation whereby they would require some time away from their employment to be with their children. Employers should note that employees are entitled to the statutory Parental Leave. Parental leave is appliable for employees who have been in the employment of the same employer for a continuous period of at least twelve months. Employees, both male and female, may be granted unpaid parental leave on the grounds of birth, adoption, fostering or legal custody of a child to enable them to take care of that child for a period of four months until the child has attained the age of eight years. Employers should note that they may temporarily postpone the granting of parental leave for justifiable reasons as listed in the law related to the operation of the place of work. During this extraordinary period, this type of leave is playing a bigger role in light of strain posed on parents with the closure of all schools. Parents might find themselves in a position where they will need the leave to remain at home with their children.
Sick Leave Entitlement
Employers should keep in mind employees are still entitled to their sick leave during these times and that employees who develop symptoms of coronavirus and are unable to carry out their role, these employees are to make use of their statutory sick leave entitlement.
Forced Leave
In light of the burden put on employers during this period, employers may wish to try to avail themselves of the facility of forced leave. In order to use this facility at law, the employer shall always provide a written statement justifying the forced leave, within a reasonable time frame before the forced leave starts to run. Forced leave does not give rise to a civil debt in favour of the employer should the leave taken exceed the annual leave entitlement of the employee. If the leave is requested by the employee himself and this is in excess of the annual leave entitlement, this shall give rise to a civil debt in favour of the employer upon termination of the employee's employment. Further, on termination an employee has the right to claim financial compensation for any balance of outstanding leave that is due.
Employment – Measures to Avoid Redundancies
Whilst the COVID pandemic has caused an enormous strain on employers in every sector, at law employers are obliged to continue with the employment of their employees. To this end, it is understandable that your business could be edging towards a position where redundancies are inevitable. Accordingly, employers are being urged to keep employees on their books and avail themselves of a special facility in the law which allows employers to implement temporary measures to avoid redundancies.
Employers may request the written permission of the Director General, Industrial & Employment Relations to implement these measures, which can include conditions which are less favourable to the employee than those conditions set out in the law, the contract of employment or a collective agreement. Approval may only be granted under the premise that the employer is proposing such measures in agreement with the employees or the employees' representatives. The measures that may be implemented include, for example, the implementation of a 4 day working week for a temporary period, and the reduction in wages. The written permission is exceptional and would need to be obtained prior to the implementation of forced unpaid temporary leave. Permission would be granted only if the Director General is satisfied that there really are the conditions in place for this measure to be implemented. This approval, once granted, would be reviewed by the Director General every 4 weeks.
Lastly, one is to note that due to the undue burden faced by employers in light of the various leave entitlements and upkeeping with wage payments, the government is announcing various grants and benefits in order to provide for all the necessary financial aid for employers.
The intention for this information sheet is to address some of the considerations from an employment law point of view in light of the COVID-19 pandemic. This information sheet is not exhaustive and does not constitute legal advice. It is important to keep in mind that with the ever changing scenarios we are currently facing, these matters may be updated from time to time and it is advisable that employers seek legal advice at all times, especially when unaware if their policies are in line with the law and/or where they are unsure about the application of the latest measures being put in place. Ignorance of the law is no excuse before a law court.
Should you have any further questions with regards to legal matters when it comes to employment please contact us on info@davidzahra.com.