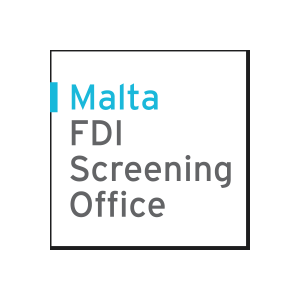 The adoption of Regulation (EU) 2019/452 (the "Regulation") has sought to implement a legal framework aimed at the vetting foreign direct investments ("FDI") on the grounds of security and public order.  Having the objective of promoting cooperation between Member States and between Member States and the Commission alike, the Regulation shall become applicable from 11 October 2020.
An FDI is defined as being any investment by a foreign investor seeking to establish or maintain a link between the foreign investor and the entrepreneur to whom the capital is being made available in order to carry on economic activity.
Although there is no national legislation in place yet, Malta has set up the National Foreign Direct Investment Screening Office (the "Office") in order to implement the provisions of the Regulation. Its scope and remit shall be to screen and vet potential FDI's, joint ventures with a foreign component and the transfer of any shares and/or controlling interests in existing companies in which the owner, titleholder or ultimate beneficial owner originates from any country that is not a member of the European Union.
In determining whether an FDI is likely to impact the security or public order of a Member State, the Regulation provides a list of sectors which, although non-exhaustive, grants Member States and the European Commission some guidance. These include:
critical infrastructure, both physical and virtual, including energy, transport, water, health, communications, media, data processing or storage, aerospace, defence and electoral or financial infrastructure;
critical technologies and dual use items, including artificial intelligence, robotics, cybersecurity and nuclear technology;
the supply of critical inputs, such as energy, raw materials and food security;
access to sensitive data, including personal data or the ability to control such information; and
the freedom and pluralism of the media.
The coming into effect of the Regulation shall have an effect on law firms and corporate service providers in Malta and throughout the European Union. Effectively, prior to effecting a share transfer or registering a new company with the Malta Business Registry, all applications will need to obtain prior clearance from the Office.