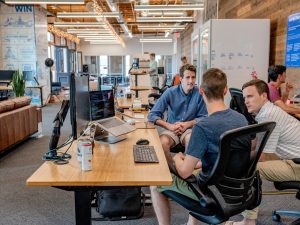 The rules that regulate employment in Malta are contained in various laws, the principal of which is the Employment and Industrial Relations Act (Chapter 452 of the Laws of Malta) ('EIRA').  The EIRA was enacted in 2002 with a view towards consolidating the previous primary sources of employment law namely the Conditions of Employment (Regulation) Act and the Industrial Relations Act. This consolidation exercise also served to bring Malta's employment law in line with European employment law.
The EIRA is supported by regulations made thereunder, the majority of which serve to implement EU regulations and directives. These include Wage Regulation Orders which regulate certain conditions of employment including inter alia maximum hours of work, minimum wages, overtime rates, sick leave and special leave in relation to particular sectors and/or undertakings, including in relation to public transport, beverage industries and hotels and clubs.
As a general rule, the conditions specified in the EIRA or in any subsidiary legislation issued in terms thereof are considered as the minimum conditions.  Hence, if a contract of service provides for any conditions of employment which are less favourable to the employee than those specified in the EIRA or any subsidiary legislation, such conditions will have effect as if for those conditions less favourable to the employee there were substituted the conditions specified in the EIRA or in the subsidiary legislation, as the case may be.
David Zahra & Associates Advocates understands that the management of the employment relationship is a key requirement for all organisations and that both the employers and employees require ongoing advice in relation to employment and labour law matters.
We are committed to providing you with informed, confidential advice on the full range of employment and labour law issues, including in relation to employment issues arising upon a transfer of undertakings, employment and service contracts, termination of employment/unfair dismissal, compromise agreements, confidentiality and restrictive covenants and employee share options plans.
We are also in a position to apply for work permits with the Employment and Training Corporation.