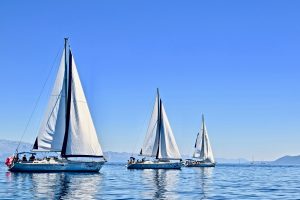 David Zahra & Associates Advocates can provide clients with yacht management services through the services of FW Yachting Consultancy.
FW Yachting Consultancy is owned and managed by Frank Willems who has considerable experience in yachting and shipping matters.
Our offices will handle the preparation and submission of all official documents relating to the Malta flag.
Frank Willems
Since 2013
Owner/Director of  FW Yachting Consultancy Ltd  Malta

Yacht management

Yachting services

Corporate member Be.Yachting

2012
Owner's representative / Skipper

MY Grappa

MY Absolute

2011
Yacht Manager  Luxemburg Marine Services ( LMS )

Certificate SSO –ISPS  ( International Ship and Port Facility Security )

Certificate SSO – ISM  ( International Safety Management )

Certificate PSC ( Port State Control )

Certificate MLC 2006 (  Maritime Labour Convention )

2010
Certificate Master Unlimited Commercial Yachting  500GT

Antwerp Maritime Academy

GMDSS Certificate

Vlissingen Maritime Academy

1987-2009
Navigation Officer  Belgian Navy

O/b minehunters, minesweepers

2xCutty Sark Tall Ships Race : o/b  sailing vessel Zenobe Gramme

STANAVFORCHAN ( NATO standing naval forces channel )

US Navy VI th fleet

Reserve fleet

1987
Belgian Navy  Application School and practical training on sea

Certificate Officer of the watch on sea.

1982-1986
Antwerp Maritime Academy

Certificate  Officer Merchant Navy

Certificate  Radio Operator