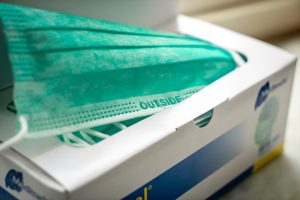 The Superintendent of Public Health has ordered persons who: (i) suffer from diabetes and is dependent on insulin; (ii) are on biological medicines; (iii) had cancer in previous six months; (iv) are immuno-suppressed; (v) are undergoing renal dialysis; (vi) are pregnant; or (vii) were admitted to hospital for some respiratory disease over the previous six months; (viii) had a heart condition in the previous six months; (ix) are attending the heart failure clinic; and (x) are on oral steroids; to, as of 28 March 2020, stay at home.
Such persons are only permitted to go out for necessities or urgent personal matters.
Such persons, whether working part or full time, who: (i) cannot work from home; (ii) are not being paid by their employer; and (iii) are not yet retired; are eligible to receive a medical benefit.
Such benefit entitles one to a direct payment of €166.15 per week if one was working fulltime or €103.85 per week if one was working part-time.
The employee must apply for such benefit directly.
This scheme is being administered by the Department of Social Security.
Contact us should you require any further information on how your business can tackle difficulties due to COVID-19.